MLCS3 are experts at delivering large scale building surveys and have over 25 years' experience in undertaking and managing surveys ranging in stock sizes from 50 to in excess of 20,000.
Key to this success lies in the detail, understanding the stock, the condition they are in and how they benchmark against current legislation and standards. By capturing this key information provides a informed knowledge and basis to develop your asset management strategy.
By ensuring quality ensures successful surveys. As an ISO 9001 certified company, we ensure the appropriate processes are in place providing both the Client and their residents with a 1st class service. All surveyors employed by MLCS3 are qualified and experienced building surveyors with expert knowledge within the social housing sector.
Key to our success is being able to provide our clients with innovative products and services. As part of this, we are always looking at new ideas and services to ensure we can offer the best service possible. Key services we have developed include:
Key services we offer are as follows:
Asset Management Surveys – Traditionally known as Stock Condition Surveys, we complete on average 20,000 per annum. We offer a complete service from the initial scoping client requirements, survey management and delivery to the final reporting and presentation of results. We also have the skills and expertise to develop the results into strategies and prepare programmes of capital works to be executed on site.
Energy Efficiency Surveys – We conduct a minimum of 6,000 energy efficiency surveys per annum, each survey provides you with an Energy Performance Certificate (EPC's). Energy performance certificate shows you the energy efficiency of your home. EPC's are required for sale or letting of the property.
Validation Surveys – We work with a number of major contractors and social housing providers to carry out Validation surveys to ensure the proposed capital works programme reflects the actual condition of the property.
Refurbishment Surveys – Where a scope of work has been identified by the client, our role is to attend site and identify, measure and record these elements of works. In addition, whilst on site we will also identify any further works that we believe require renewal and effectively package into a potential refurbishment scheme. In addition to the above, a detailed report is prepared summarising the condition and justifying the rationale of our findings.
Supporting Services
S3 Environmental, our sister company specialise in asbestos consultancy and fire risk assessments. They are UKAS accredited as a Type C body in accordance with International Standard ISO/IES 17020:2012 and conform with ISO 9001 and 14001.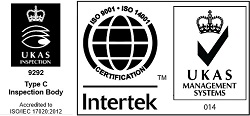 CAA approved aerial drone surveying company working within the resident and commercial sector. High resolution images and high definition video are captured so that you have all the information you need to understand the condition of the hardest to reach areas and prepare an accurate schedule of work to addresses any repairs/remedial works.